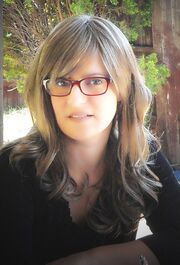 Author Kristian Alva is a fantasy author and the writer of the popular Dragon Stones trilogy. The trilogy sold over 100,000 copies in 2011 and 2012. 
Biography
Edit
Kristian was born into a family of writers and teachers. Before releasing her first fantasy novel, she worked as a ghostwriter. She also wrote several published magazine articles and several books in technical subjects. 
Inspiration 
Edit
Kristian grew up reading everything she "could get her hands on." Her favorite author is fantasy writer Melanie Rawn. She also loves authors Neil Gaiman and Grace Draven.
Kristian prefers to write fantasy for young adults. 
Kristian has published two fantasy trilogies and a novella.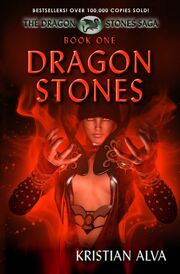 Dragon Stone Original Trilogy
Edit
Dragon Stones, Book One of the Dragon Stone Saga
Return of the Dragon Riders, Book Two of the Dragon Stone Saga
Vosper's Revenge, Book Three of the Dragon Stone Saga
Chronicles of Tallin Trilogy
Edit
The Balborite Curse, Book Four of the Dragon Stone Saga
Rise of the Blood Masters, Book Five of the Dragon Stone Saga
Kathir's Redemption, Book Six of the Dragon Stone Saga
Dragon Stone Adventures (novella series)
Edit
Brinsop's Brood, Book One of the Dragon Stone Adventures series
A second installment of this novella series, titled Mugla's Magic, is forthcoming.
The Shadow Grid Trilogy
Edit
The next installment of this trilogy is The Fall of Miklagard, which is expected to be released in May 2017. The final installment will be Sisren's Betrayal.
Spanish Titles
Edit
Kristian Alva's books are also available in Spanish. The titles include the first two trilogies and Brinsop's Brood.
Community content is available under
CC-BY-SA
unless otherwise noted.