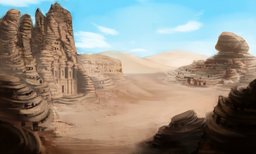 Parthos is city located in the
Death Sands
. It was founded as a rebel kingdom by the now-deceased
King Mitca
to stand against the Empire after it fell under control of the cruel
Emperor Vosper
. King Mitca ruled Parthos until his death at the hands of a Balborite Blood Master assassin. Before Vosper's defeat, Parthos allied itself with
Miklagard
, the city of free mages. Since Vosper's defeat, Sela has taken up leadership of the city.
The official colors of Parthos are orange and blue. This is mentioned in the first trilogy: "He [[[Rali]]] wore his father's crown, a velvet cape, and ornate leather armor, dyed in the official colors of his realm, orange and blue."
At the lowest level of the city is a temple dedicated to Golka, the Goddess of war and defense.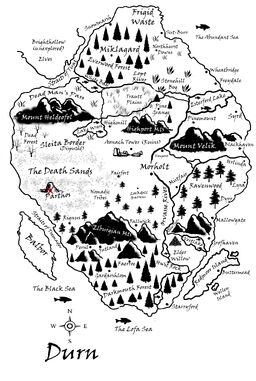 Community content is available under
CC-BY-SA
unless otherwise noted.